Weddings can be very expensive, so if there is a chance to get some part of it at a reduced price, most people would take it. In this article by Michael Zhang for PetaPixel you can read about the clever couple who did just that.
The couple in Chicago posted an advert asking for wedding photographs in exchange for free publicity through an instagram account with over 17,000 followers. The couple felt that large events often had sponsors, and their wedding was no different to this.
The response was not exactly what they had expected with some people replying in very scathing terms about the couple wanting things for free. One person wrote that it was highly offensive to ask people to provide you with a free service for something as personal as a wedding. A wedding was not the place for a marketing opportunity. After being flagged by other Craigslist users, the listing was then removed.
(Click the photo to enlarge)
The next day, someone posted a scathing response post for the couple's advertisement on behalf of the wedding vendors:
(Click photo to enlarge)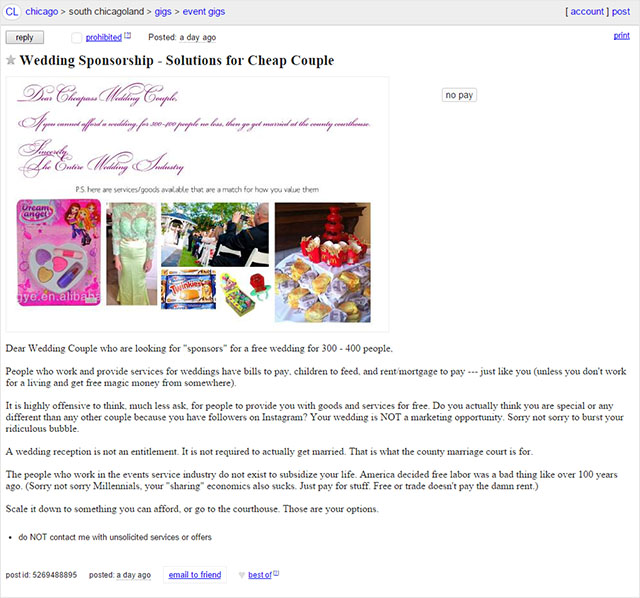 Source: PetaPixel